About Us
Willmetta (Willy) Mariam Sprague Jacomet was born June 16,1930. Some would say she was a gifted baker from birth. Even at a young age of 6, she would help her mother Elizabeth bake loaves of bread to sell for 10 cents a loaf, during the great depression of the 1930's.
Throughout her life, helping other less fortunate kids, her marriage to her love of her life, an air force jet mechanic and settling in Fletcher on the family farm, she continued to help others and delight many with her baking skills. Willy, well known for her cinnamon rolls, as well as other rich and tasty baked goods, liked using local raw products in her recipes. And she just loved helping others.
Willy is gone now, but not without a rich and exciting legacy. Her children and grandchildren are continuing the great baking and helping others traditions by offering online baked goods. Willy's offers online ordering of her famous cinnamon rolls and mini care packages. Willy's Cinnamon Rolls Etc. is located in historic Pittsboro, North Carolina. You can also visit her retail shop located there.
In keeping with her desire to help others, Willy's goal is to employ those challenged with autism and military personnel with disabilities.
Willy had a very challenged and colorful life. I know she would have enjoyed sharing her love of baking, her desire to help others and her colorful life with you!
Have you had your Willy's today?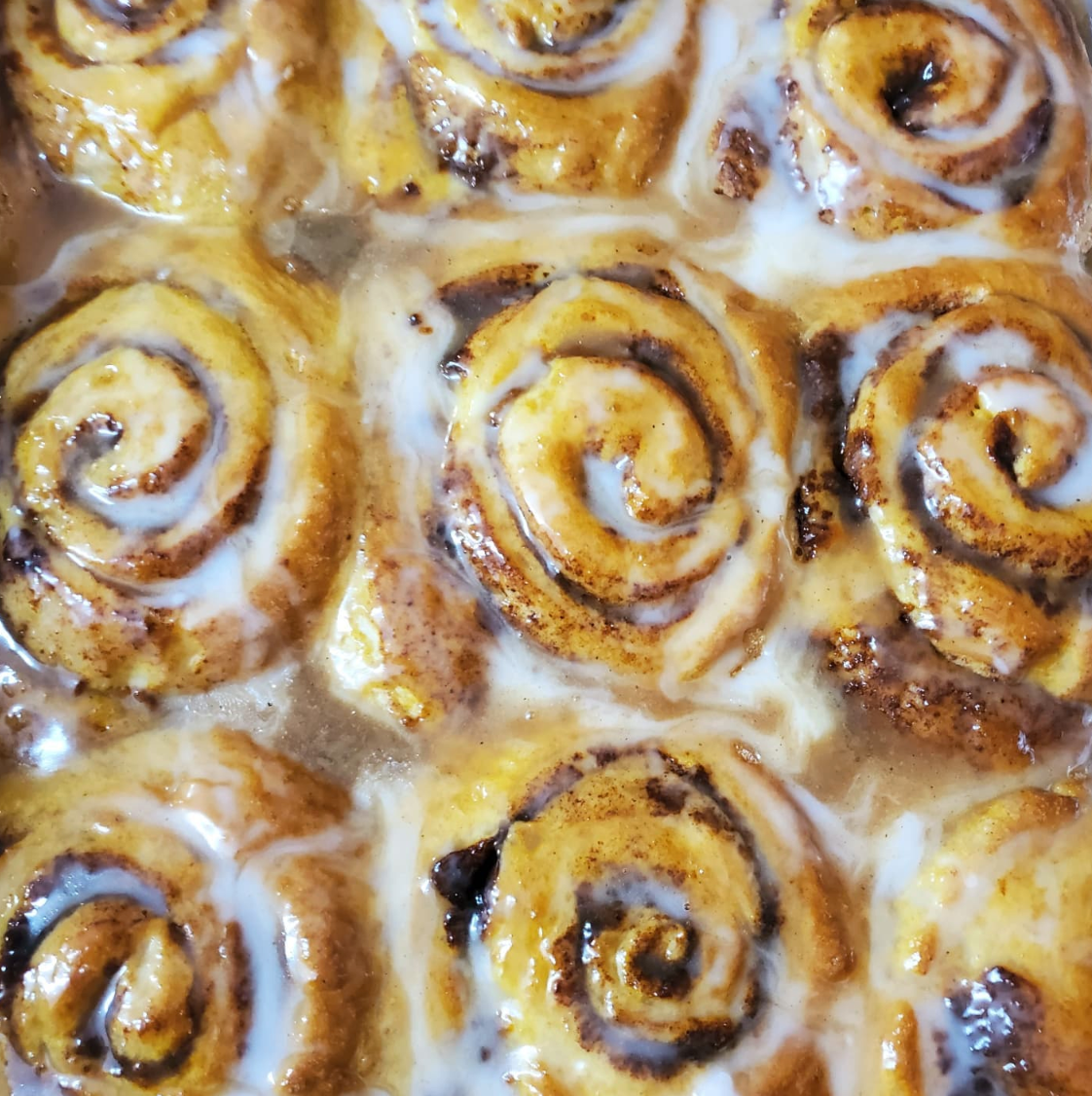 Warm to Perfection
Our cinnamon rolls can be eaten at room temperature or can be warmed in a preheated 350 degree oven for 10 minutes.
Rolls can be frozen as well!
Our Mission

Click here to read more about Willy's Rolls Mission.

Visit Us In Store

Inside our bakery, located in Pittsboro NC, you will find an assortment of freshly made baked goods. Our daily offerings include scones, muffins, breads, pies and coffee...along with cookies and cinnamon rolls of course!

Corporate Gifts & Bulk Orders

Are you looking for the perfect gift to say thanks to employees, customers, friends or family members?...